Installation of a portal frame for the overhead structure over Highway 40 West, Pointe-Claire
Nature of the work
Work to install a portal frame, a portion of the elevated structure supported by two pillars, requires the closure of Highway 40 West, near Saint-Jean Boulevard, on weekends only, during the day and at night, in September and October.
A detour will be available via the Highway 40 West service road, by taking the Saint-Jean Boulevard exit (exit 52).
Installing the portal frame will help support loads while leaving a clear space for vehicle traffic. The portal frame above Highway 40 West to continue the construction of the elevated structure.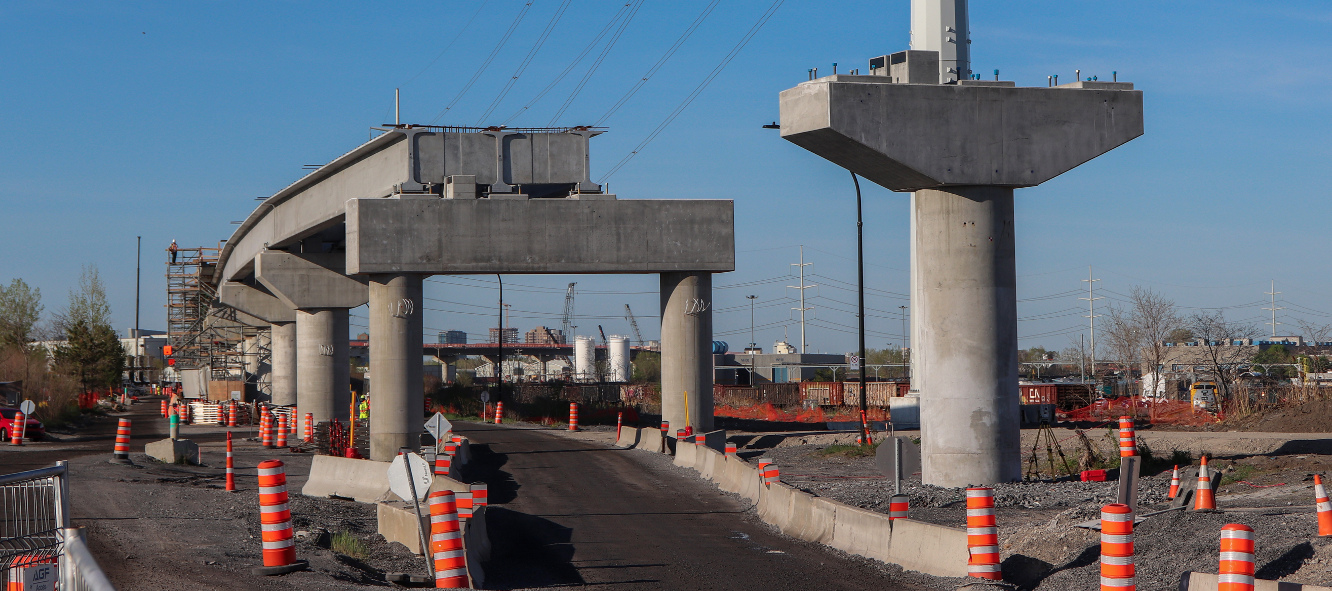 During the first closure, the work will consist of lifting the portal frame. Phase 2 will continue the following weekend and will entail concreting of the structure. In Phase 3, the portal frame will be dismantled. An extra weekend has also been planned in case any finishing work is required after the portal frame has been dismantled.
The work schedule is as follows**:
Planned schedule

Work

10 p.m. on September 18 to 5 a.m. on September 21

Phase 1: Mobilization of the site and lifting of the portal frame

Midnight on September 26 to 7 p.m. on September 27

Phase 2: Concreting of the structure

10 p.m. on October 30 to 5 a.m. on November 2

Phase 3: Dismantling of the portal frame and demobilization of the site

November 5, 11 p.m. to 5 a.m. and
November 6, 11 p.m. to 10 a.m.

Finishing work

The map below illustrates where traffic disruptions will occur as well as the detour route during the complete closure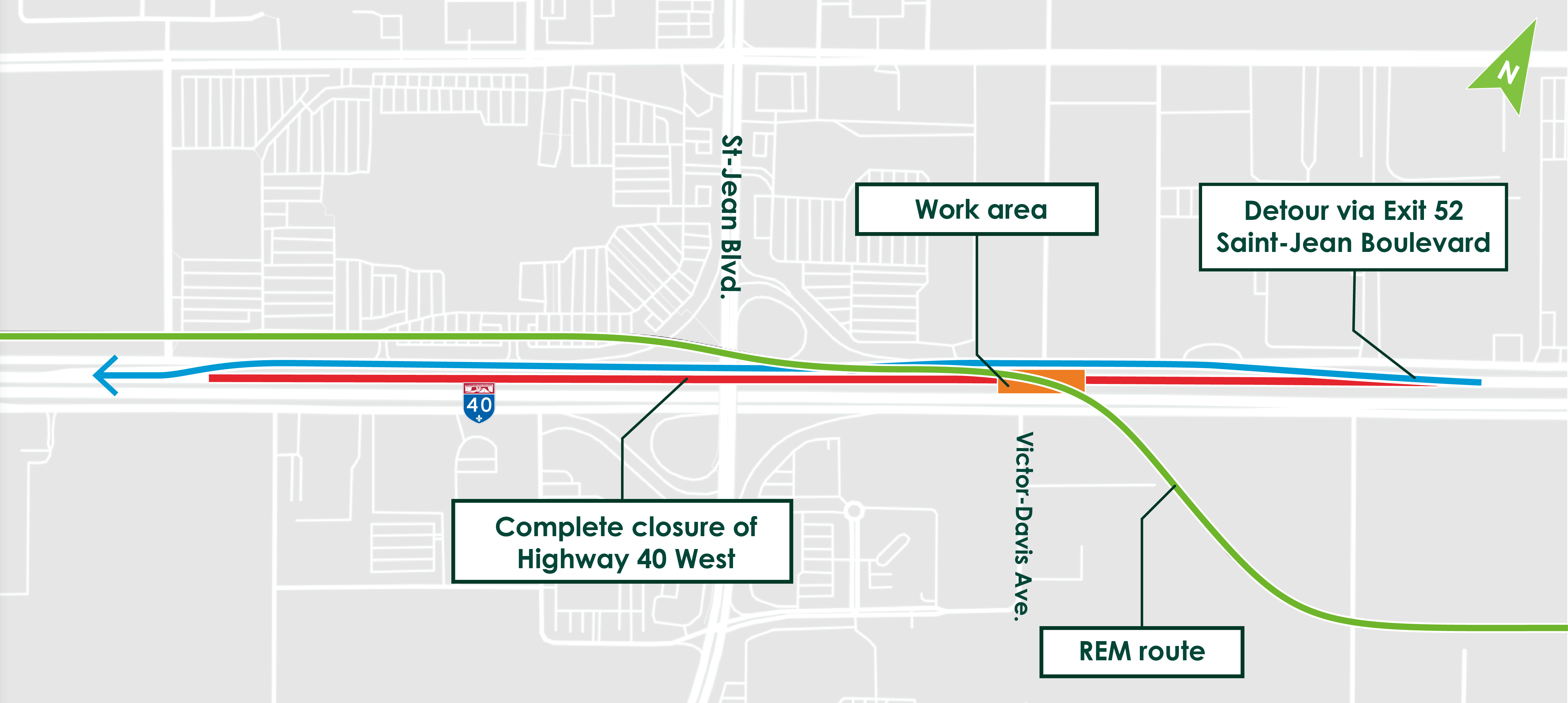 Impacts and mitigation measures
As with any construction site, the work will generate impacts such as noise, vibration, dust, heavy truck traffic and traffic disruptions. Mitigation measures will be implemented to minimize these impacts. The REM project office and the NouvLR consortium will endeavour to prevent or minimize the impact on surrounding residents as much as possible and ensure safety by implementing all appropriate measures.
*Work will be carried out during the day and at night. Work before and after this time period will be necessary to mobilize and demobilize all the elements required to perform the work and to clean up the site. Noisy work will be concentrated in the daytime and evenings. Due to the nature of the activities being performed, work cannot be interrupted while it is in progress. It must be completed in order to maintain the integrity of the existing infrastructure. Should this situation arise, the work period will be extended to complete the work already begun.
**The current sequence and dates are subject to change without notice.