The City provides a special refuse pickup service for minor renovations done by residents, but nor for work done by contractors.
The service is offered free of charge up to a maximum of 4.5m3 (6 yd3) or two collections per year.
Any additional service will be charged to  the resident at a rate set by the City, $200 per 4.5 m3 (6 yd3).
You can register your request for pickup 24 hours a day, 7 days a week, between May 1 and October 31.
When possible, the refuse will be collected within five business days following the request.
Accepted materials with mandatory sorting
To facilitate pickup and recycling, materials must be sorted by type of refuse and placed neatly in bulk (not in plastic bags or cardboard boxes) on the resident's property, near but not on the street or the sidewalk. Special refuse should not be placed near a tree, wall, lamppost, fire hydrant, basketball net, or other place that could interfere with the collection.
The City will pick up the following with a clamp bucket :
Please remember the following before making an online request below: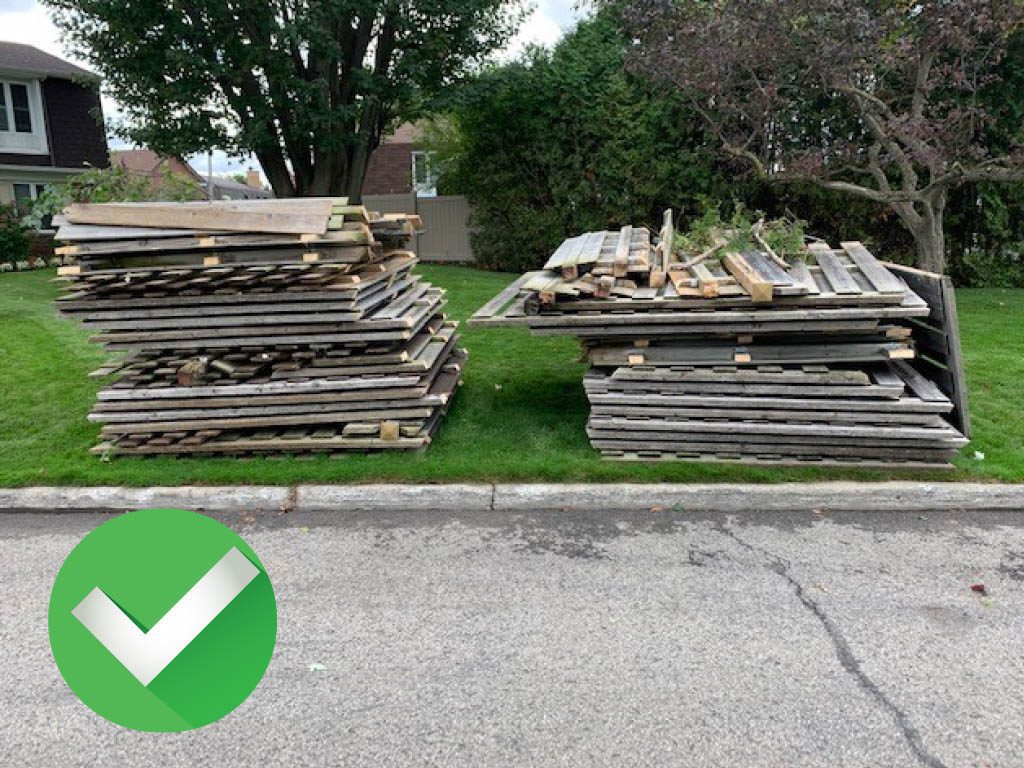 Materials well-sorted, well-placed
Materials well-sorted, well-placed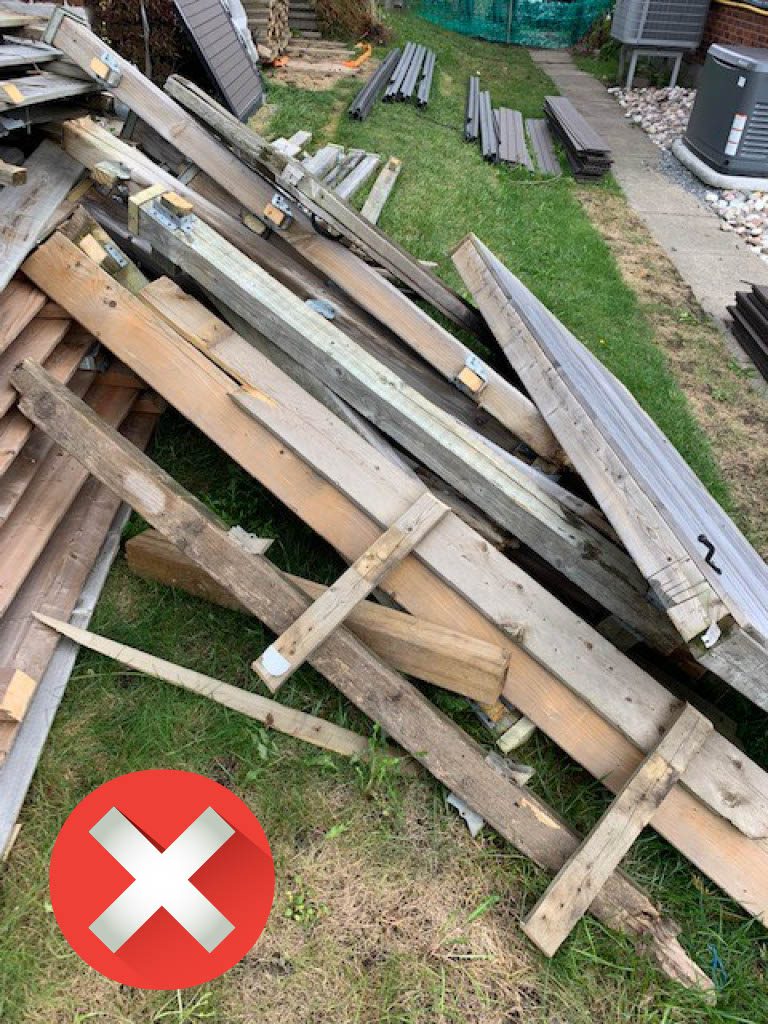 Collection refused (materials jumbled, misplaced)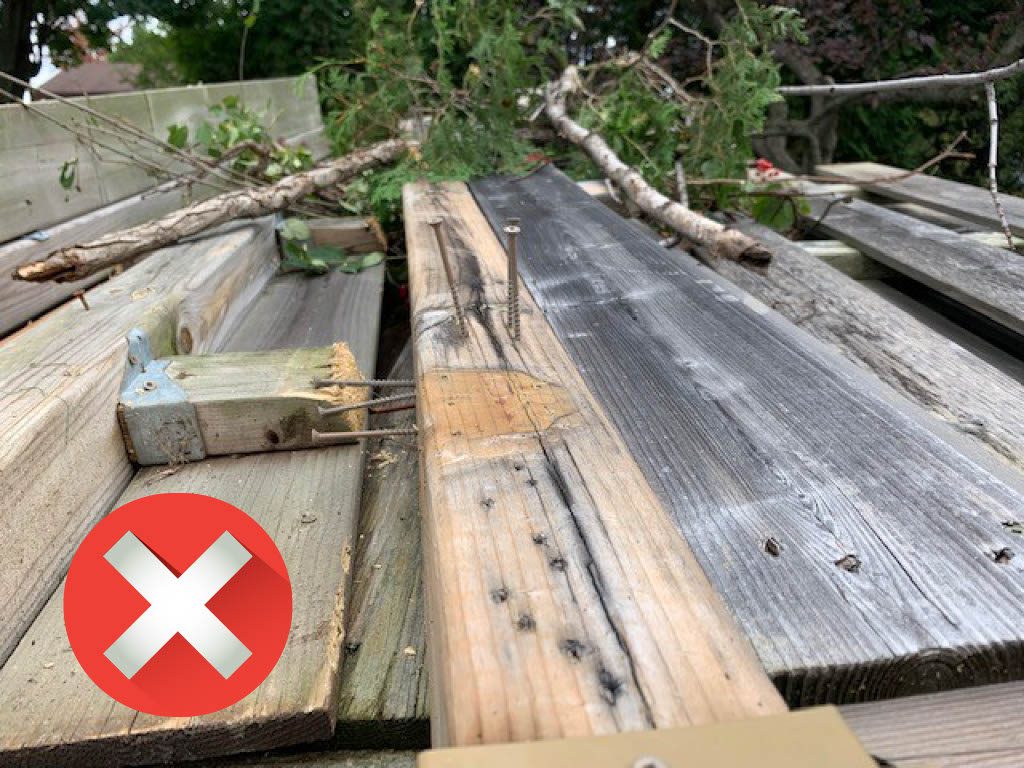 Collection refused (nails to remove)