With the holiday season approaching, we are pleased to offer a magical parade on Sunday, December 4th from 10 a.m. to 1 p.m, rain or shine.
Beginning at 10 a.m., Magical Floats will ride through the city and will be accompanied by colorful characters including Santa Claus! Elves will be part of the parade and will pick up the children's greeting letters addressed to Santa Claus.
Now is the time to invite your children to write a letter. Santa is looking forward to hearing from them.
* Send your letters to Santa Claus at:
Santa Claus
North Pole
H0H 0H0
Canada
* No stamp required. Don't forget to write a return address to receive a response.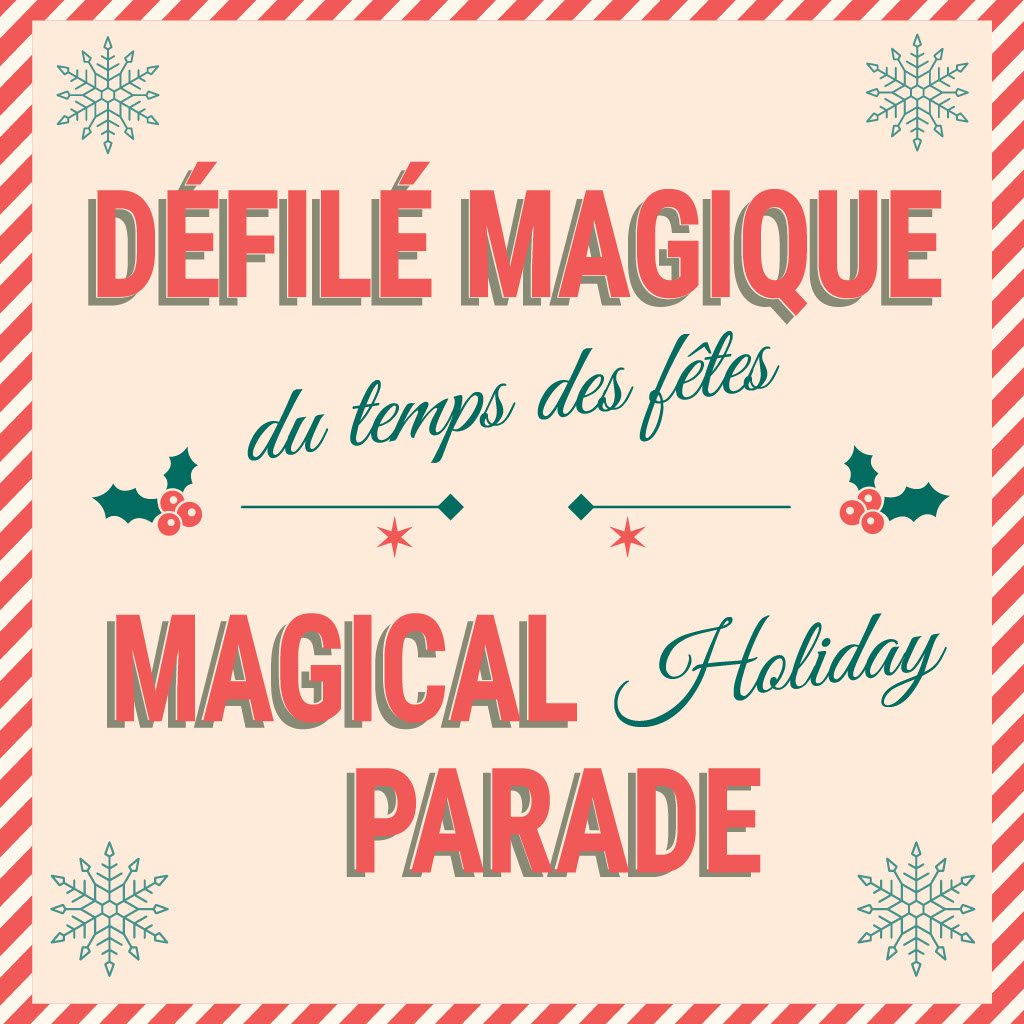 At the same time, we will be collecting non-perishable food items for a charity; that is, the West Island Assistance Fund. We invite you to participate generously, many people in our community are currently in need.
For more information: 514-684-1011, ext. 632 or 633
Please note that the times are estimated; we suggest that you  arrive earlier than the times scheduled to see the parade as we cannot guarantee a specific time.
For promotional purposes, the City of Dollard-des-Ormeaux will be taking pictures during the parade. We reserve the right to use and disseminate these photos without prior notice or compensation to the people in the pictures.