Small branches up to 25 mm (1 in.)
Small tree branches are picked up during the organic waste collection.
Branches must not exceed 25 mm (1 in.) in diameter and be tied in bunches with string or rope (no plastic or metal ties).
No bunch may exceed 1.2 m (4 ft.) in length and 50 cm (18 in.) in diameter.
Bunched tree branches may be left beside the brown bin for pickup with other organic waste as of 7 p.m. on the evening before collection day.
Large diameter branches up to 10 cm (4 in.)
Large quantities of tree branches and large diameter of branches up to 10 cm (4 in.) max. are picked up by a special branch pickup (online request form at the bottom of this page).
Tree trunks larger than 10 cm (4 in.) in diameter must be picked up as special refuse (click here).
Special branch pickup and conditions
Please take note of the following information:
Before making an online request for branch pickup hereafter, you must be cognizant of the following: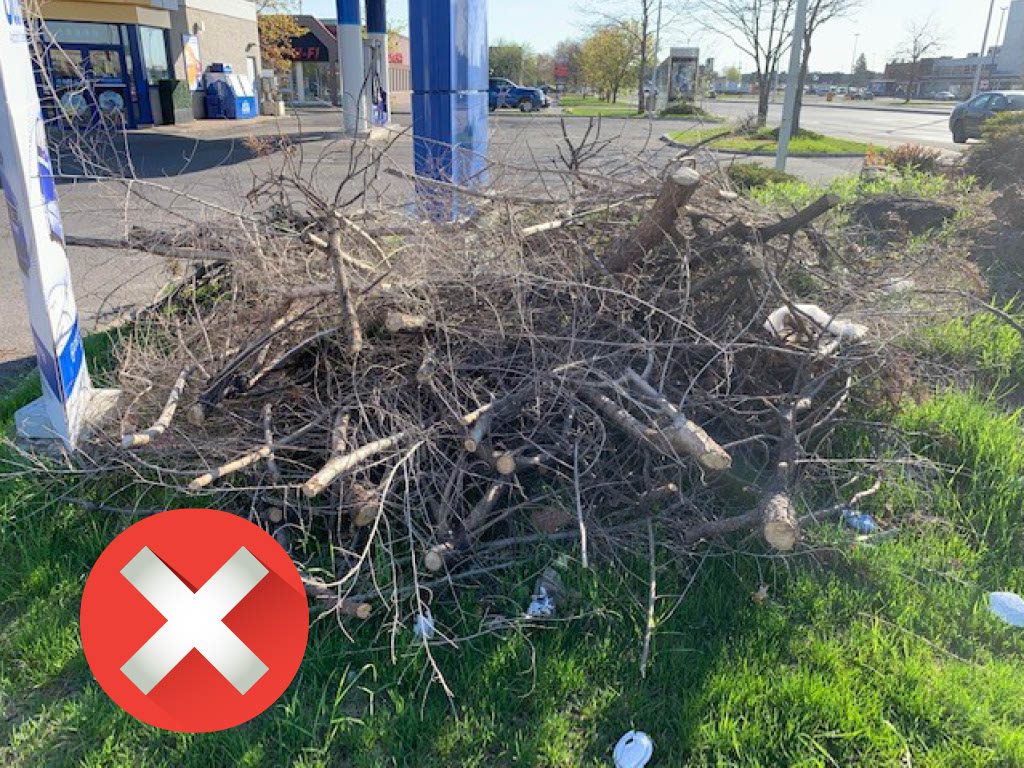 Pickup refused (jumbled branches and sections of cuttings not facing the street)
Well placed branches along the street.
All requests for branch pick-up must be made online (Request form, above) or by telephone by calling 514-684-1010